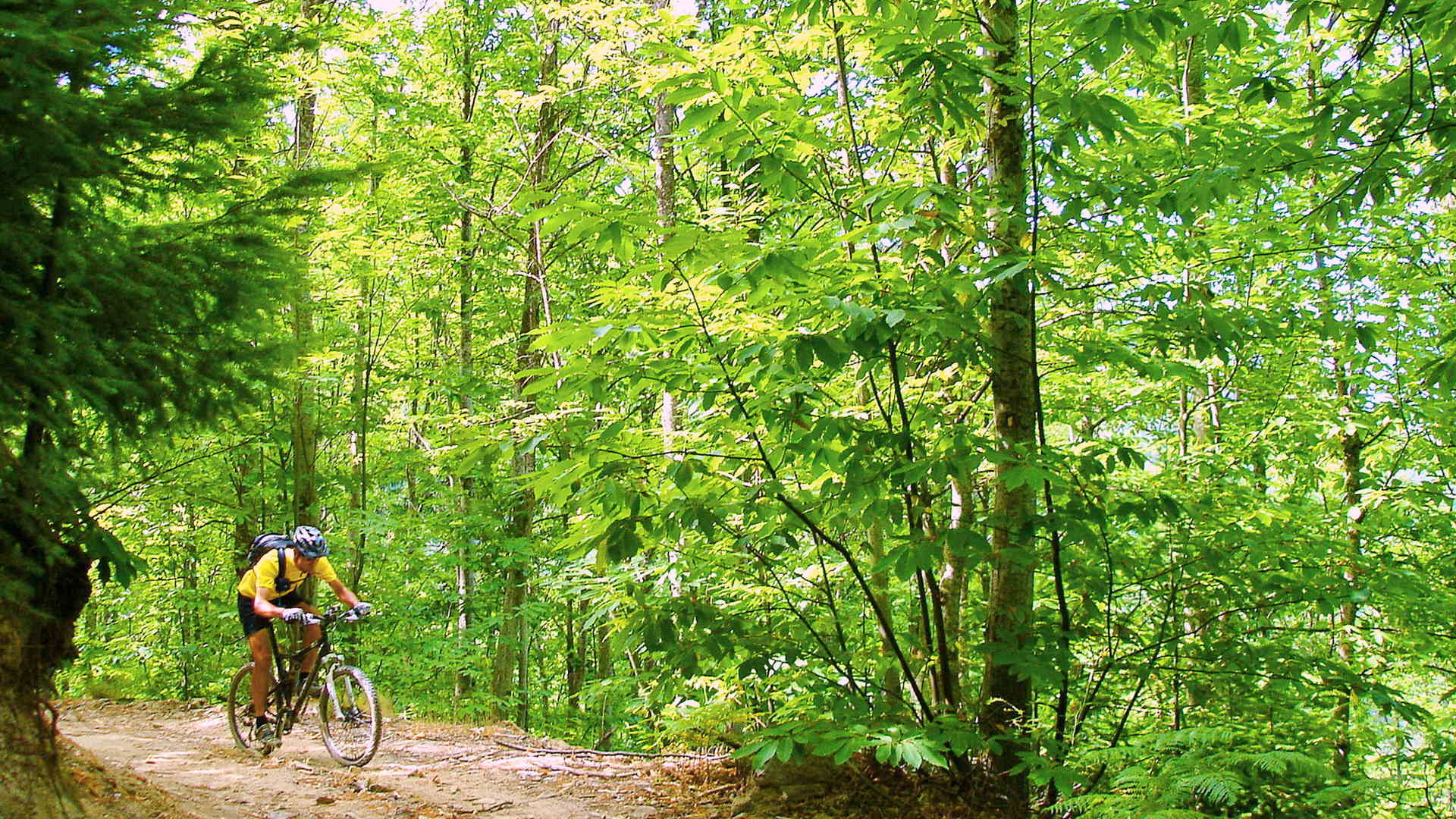 Portugal Bike tours – Almost 30 years of History!
By José Neves
When I was growing up I was very lazy for sports; everybody liked sports with a ball: football, handball, basketball, etc; and most of the activities were done inside the gymnasium. But I really enjoyed being outside, within nature. And that was very difficult where I lived. This was in the 70's.
Time went by and here came the 90's. In 1994 I discovered Mountain Biking! I cycled so much at that time and I enjoyed it so much that I felt the need to share this discovery and personal satisfaction with my friends and other people.
Our history started in 1995 organizing mountain bike tours in Portugal
In 1995 I started to organize mountain bike tours to the public. At that time I had my job and this was just a hobby. The tours took place on the weekends and always far from the cities, in the countryside and hills of Portugal. It was a huge success! Apparently, the Portuguese people were eager for something like this, something that was different from what was offered before. People came from different parts of the country with their own mountain bikes and sometimes we gathered more than one hundred people for one single morning tour.
But sometimes our life changes unexpectedly and by the year 2000 I saw myself without a job and it was time to start a new stage in my life. And I decided to make a job out of my hobby. However, I had to do more than tours at the weekends. I decided to design programs and start organizing bicycle tours in Portugal for foreign tourists.
We were already pretty famous in Portugal due to the extreme quality of all our events and tours, but when we started to work with the foreign public the situation was very different: nobody knew us! It was hard. Sometimes so hard that we almost despaired and thought of giving up this project.
Portugal Bike Tours first foreign clients arrived in 2005
But we didn't give up and continued our task of making ourselves known beyond our borders and making people visit our beautiful country on a different and healthy way… by bicycle.
Our first foreign clients came on 2005 and slowly more people came. They always enjoyed cycling in Portugal and our tours. Many of them were determined to come back and bring more friends. The word of mouth is a slow process but it is very effective and little by little we started having more and more clients.
Today, we organize more than 150 bike tours in Portugal every year! In 2019 we are proud to have been awarded with TripAdvisor's Certificate of Excellence for the last 5 consecutive years, and now with TripAdvisor's HALL of FAME.
Almost 30 years later we welcome clients from all around the world!
We have been organizing bike tours for almost 30 years. Today I can say that I am Happy, together with my wife Cristina, and this project. To be happy you don't have to be rich. To be happy is to feel good and fulfilled with what you have, with what you achieved… to be happy is to be rich with experiences!
Almost 30 years later I still live this project intensely … every day! Because I enjoy being Happy with my wife Cristina and because I also enjoy to make the other people happy!
Ride a bicycle with us, become part of Portugal Bike history, our history, and please …BE HAPPY! 🙂